We are Gentlemen of High Standards. We share the joy of camaraderie.
"DO NOTHING until you are ready to DO SOMETHING"
OUR HISTORY
The Oneonta Club was established in 1923 by 12 local leaders who had finished volunteering to repair the schools in South Pasadena. These men enjoyed each other's company and wanted to continue meeting in a social atmosphere.
WHAT WE DO
Monthly dinner meetings feature community singing, fine music and speakers from various professions.
OUR NAME
The Oneonta Club's name is an Indian word meaning "place of peace". It is a town name in New York where Henry Huntington had his home. Mr. Huntington brought the name with him when he moved to California.
All photography provided by Chris Glaeser
Reserve your seat, or
Buy your guest's ticket.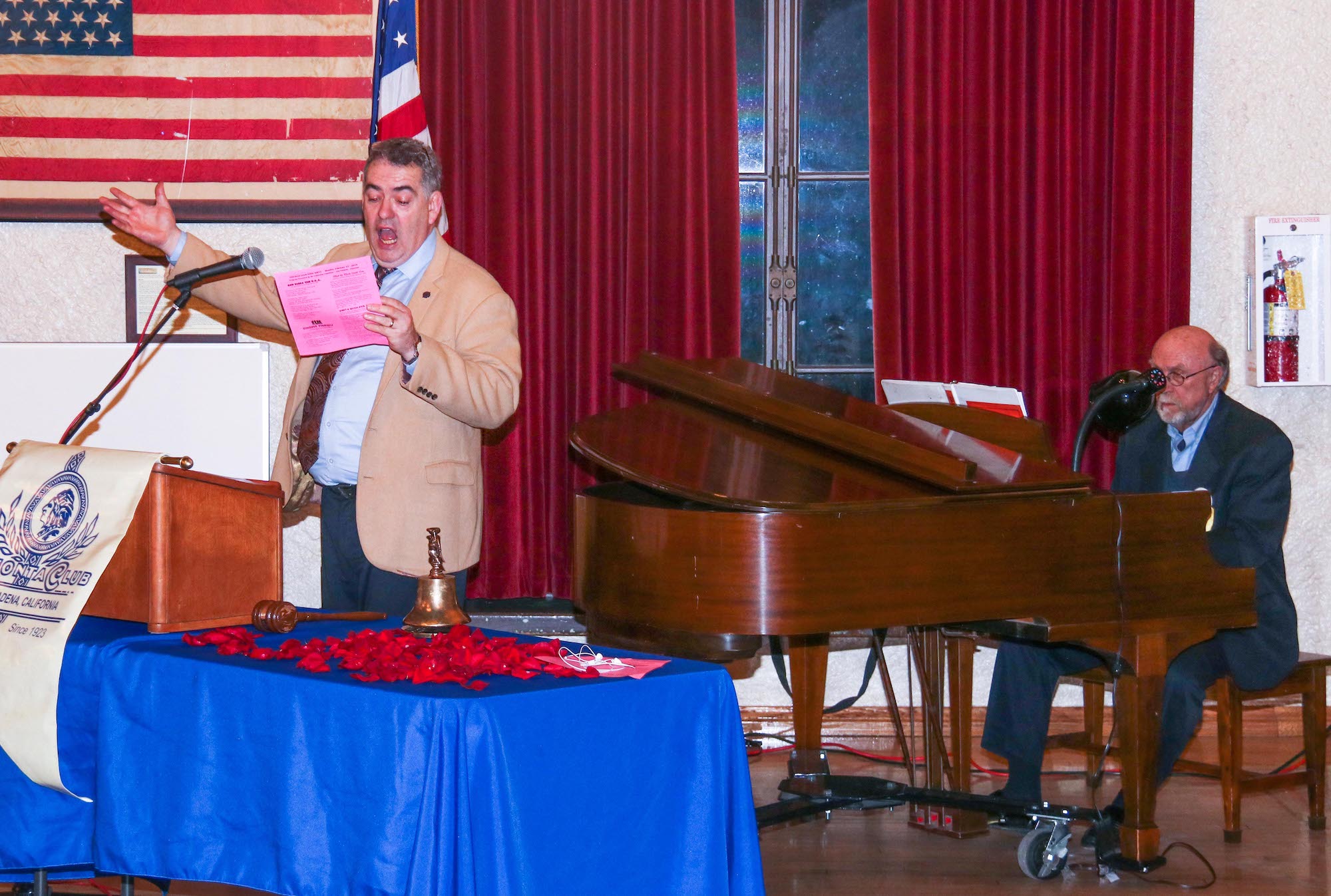 Take a look at our
wonderful meetings in the past.